Tutorial 1 - First Steps
---
INSENSA-GIS is a free and open source software for computing and displaying GIS raster data.
Overview:
Getting started
Installation
Creating a new project
Importing files
Getting started:
INSENSA-GIS depends on the Java Runtime Environment (JRE) and works with Windows 32bit/64bit, MacOS-X or Linux.
If you are not sure which Windows version you are running, go to:
Start Menu / Control panel / System and Security / System and look for 32-bit or 64-bit Operating System.
Go to 'Get INSENSA-GIS' at http://insensa.org/get-insensa.html and download the program.
Go to http://java.com/en/download/manual.jsp where you can upgrade or download Java choosing the appropriate version.
Unzip the program into a folder of your choice.
Starting the program
To launch the program double click on the insensa file inside the the extracted folder.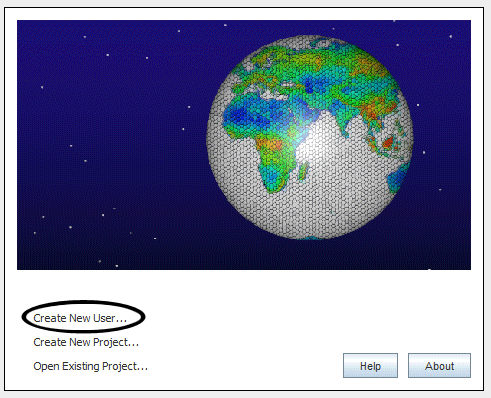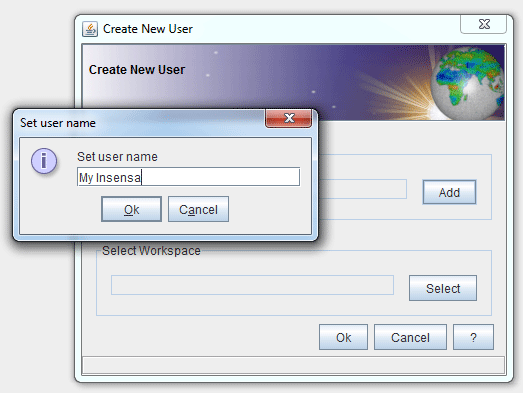 click on 'Create New User'
press 'Add' and choose a User Name
define a workspace
Choose a folder on your hard drive where the workspace should be stored.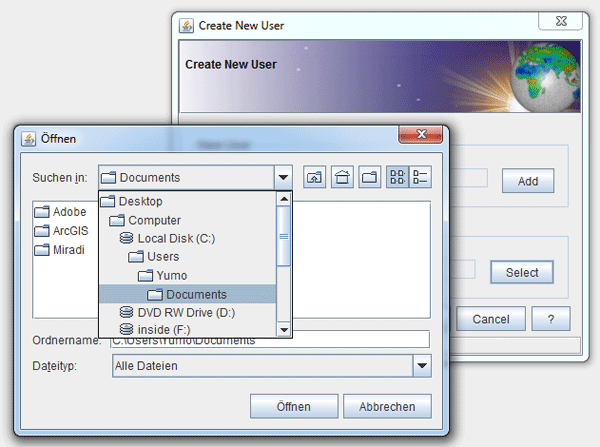 Creating a new Project
assign a name for your new project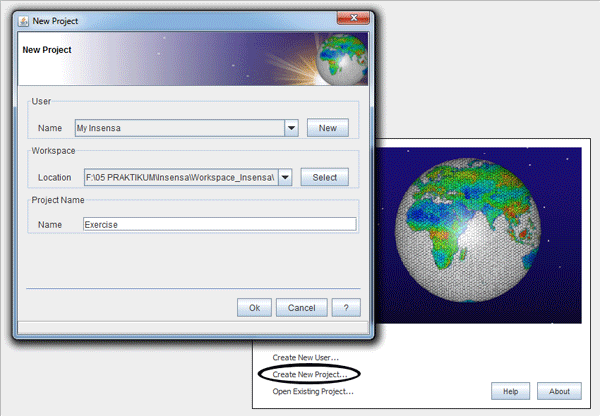 Now you are ready to start using INSENSA-GIS
The INSENSA-GIS interface consists of three components:
left pane: your file directory tree
middle pane: information display
right pane: view options and map display
You can display different graphical representations and informations about the files:
Maps
Scatter-plots
Charts
Tables
Files are organized in fileSets.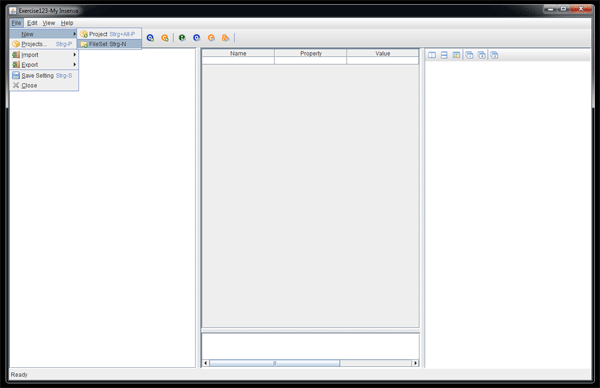 Adding new FileSets:
To import your data or the data available for the exercise add a new fileSet.
Go to File/New/FileSet, click on the icon in the toolbar or use the shortcut CTRL+n, (STRG+n).
Assign a name to your fileSet.
It is possible to import files or folders.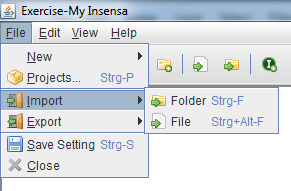 Supported File formats:
You can import the following raster formats:
Additional help is available through the Help Menu or F1 inside the program.
For further questions, problems or feedback use the Forum.
Next tutorial is coming soon.